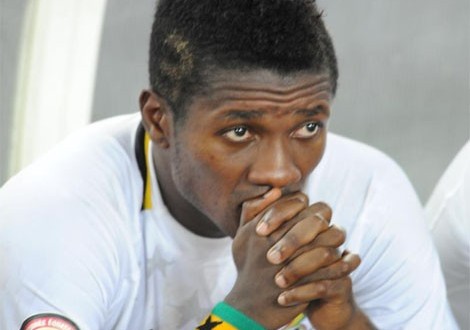 Black Stars captain, Asamoah Gyan has requested for a paternity test to confirm whether he is indeed responsible for the pregnancy of a 22-year-old university student he allegedly had an affair with.
Sarah Kwabla is alleging that the Black Stars captain got her pregnant and is therefore demanding financial support from him.
Lawyer for Black Stars captain, Kissi Agyabeng has however revealed in a radio interview that his client had consensual intercourse with Sarah but doubted the footballer was responsible for the pregnancy.
Meanwhile lawyer for the lady, Maurice Ampaw has alleged that "Asamoah is refusing to take full responsibility of the pregnancy."
Reports indicate that a paternity test scheduled to have been conducted on Tuesday, June 23, to ascertain whether or not Asamoah Gyan is responsible for the pregnancy did not come on after Sarah refused to turn up.
Meanwhile sources within the Police service say Sarah reportedly wants a fully furnished house and $1000 every month for her upkeep.
- CitifmOnline
FOLLOW NEW AFRICA DAILY NEWS ON FACEBOOK @ New Africa Daily News.com