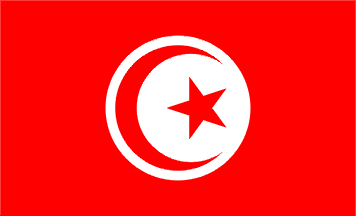 The Tunisian National Dialogue Quartet, a coalition of civil society organisations, has won the 2015 Nobel peace prize.
That brings the total number of African winners of the Peace Prize to 11 since its inception in 1901. It is also the third win for North Africa  – the first being Muhammad Anwar al-Sadat, the first Muslim Nobel laureate, in 1978 for his role in negotiating a peace treaty between Egypt and Israel, and Mohamed ElBaradei in 2005 for his efforts to prevent nuclear energy from being used for military purposes and to ensure that nuclear energy for peaceful purposes is used in the safest possible way.
Since its inception in 1901, more than 1,000 Nobel prizes have been awarded, and since then, Africa has won the Nobel prize in general on 19 occasions. However, in all there have been 21 African winners of the prize. Two winners from the same country have shared the prize twice - Nelson Mandela and Frederik Willem de Klerk in 1993; and Liberian President Ellen Johnson Sirleaf and Leymah Gbowee in 2011.
The Norwegian Nobel Committee awarded the prize to the Tunisian National Dialogue Quartet for its role as a mediator and driving force to advance peaceful democratic development in Tunisia with "great moral authority" in the wake of the Jasmine Revolution of 2011.
The Quartet was formed in the summer of 2013 when the democratisation process was in danger of collapsing as a result of political assassinations and widespread social unrest. It established an alternative, peaceful political process at a time when the country was on the brink of civil war.
It was thus instrumental in enabling Tunisia, in the space of a few years, to establish a constitutional system of government guaranteeing fundamental rights for the entire population, irrespective of gender, political conviction or religious belief.
The National Dialogue Quartet is comprised of four key organisations in Tunisian civil society: the Tunisian General Labour Union (UGTT, Union Générale Tunisienne du Travail), the Tunisian Confederation of Industry, Trade and Handicrafts (UTICA, Union Tunisienne de l'Industrie, du Commerce et de l'Artisanat), the Tunisian Human Rights League (LTDH, La Ligue Tunisienne pour la Défense des Droits de l'Homme), and the Tunisian Order of Lawyers (Ordre National des Avocats de Tunisie).
- MGAfrica
FOLLOW NEW AFRICA DAILY NEWS ON FACEBOOK @ New Africa Daily News